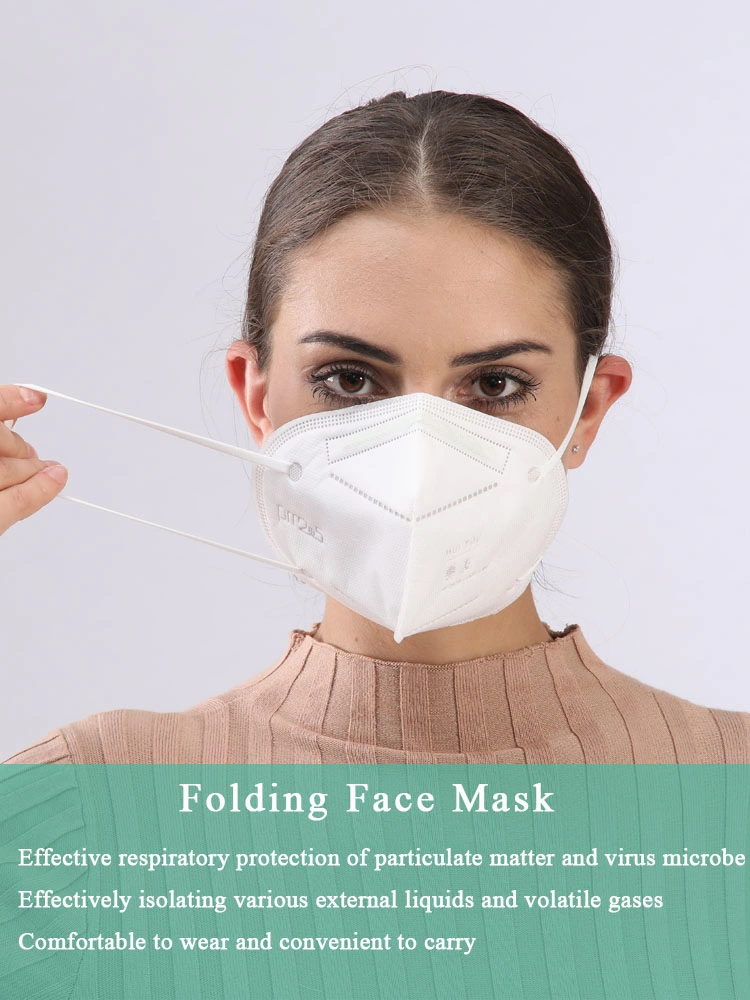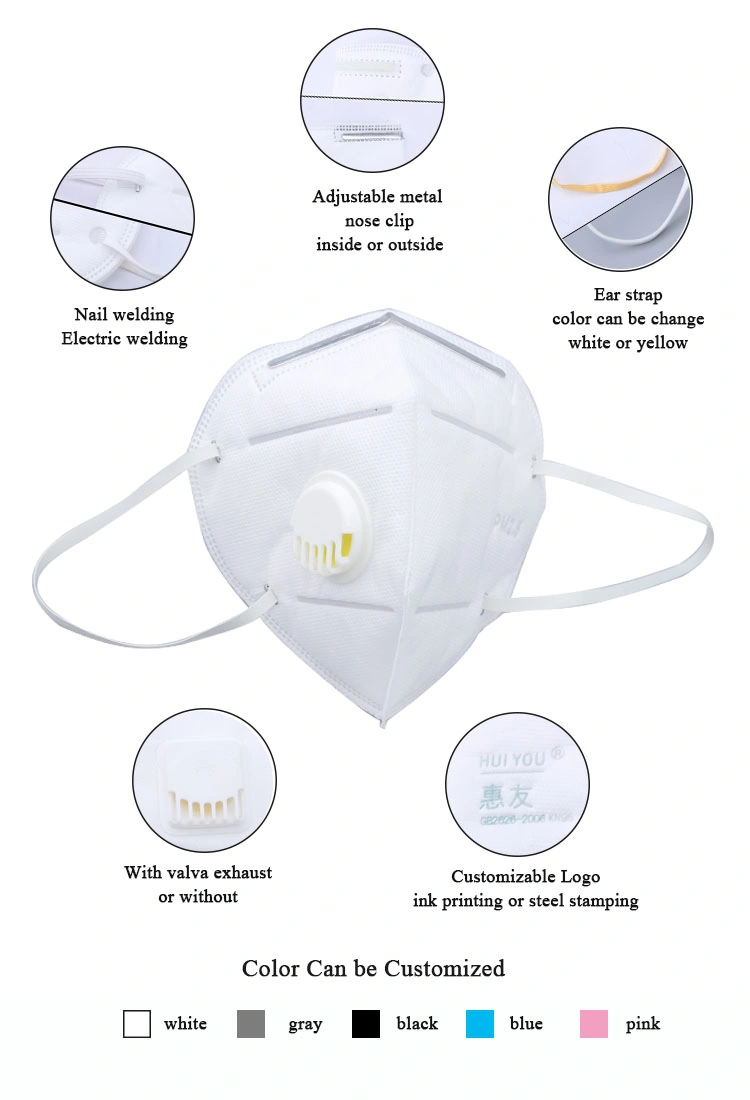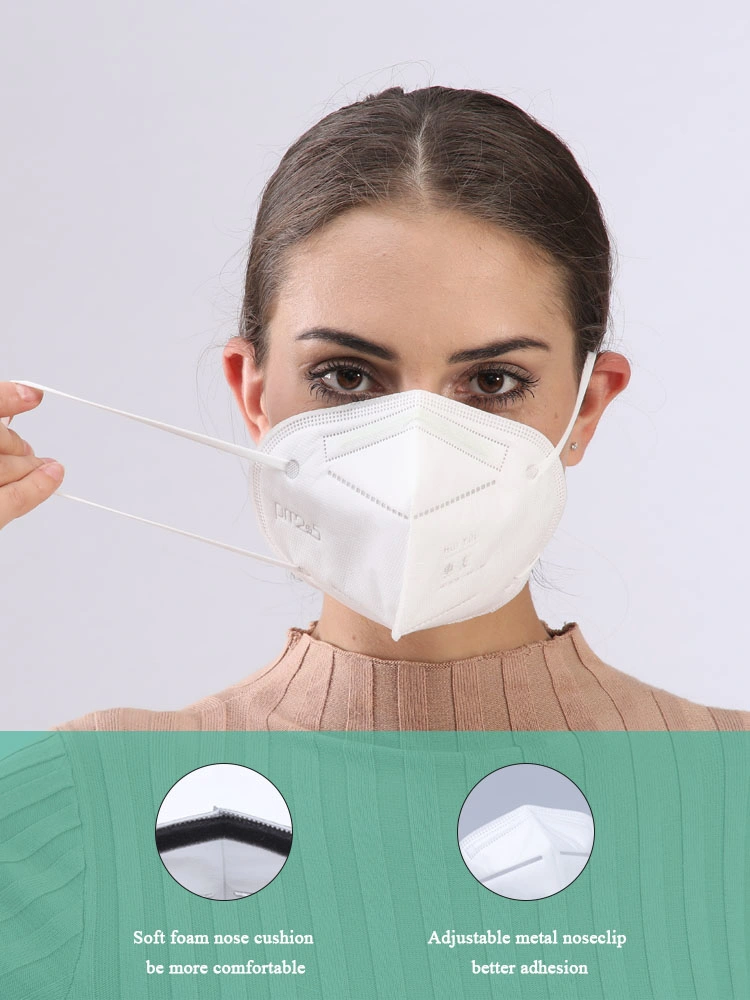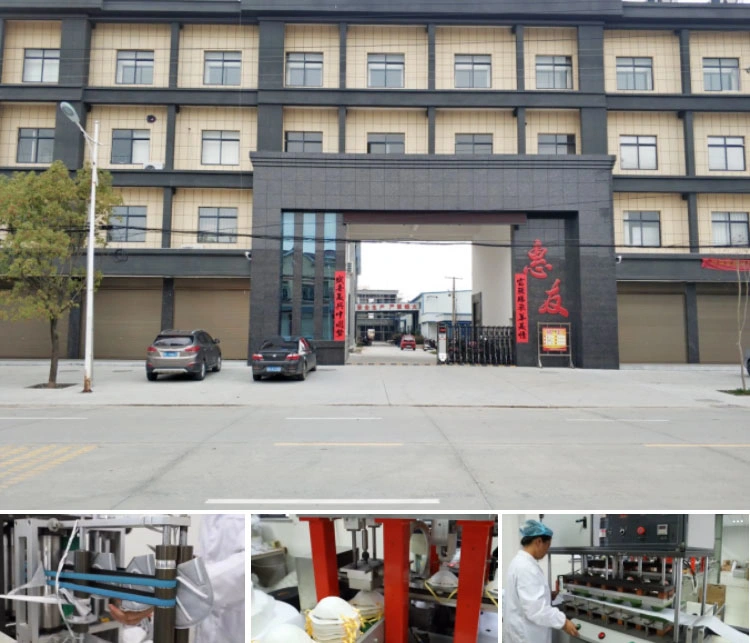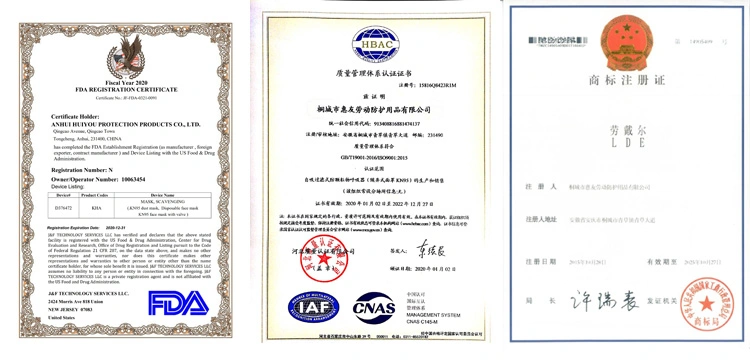 Anhui HuiYou Protection Products Co., LTD., Is a set of collection Research and development, The manufacture sales as one of the integrated enterprises, We have 18 years of production experience, workshop area of 5000 square meters, with 200 employees, 200 sets of professional mask equipment, 60 million face mask are produced every year.
We currently have the qualifications of labor protection masks and medical masks, FDA certification. We mainly produce KN95 masks and disposable medical masks, medical protective masks, labor protective masks, have multiple production lines and complete Service team,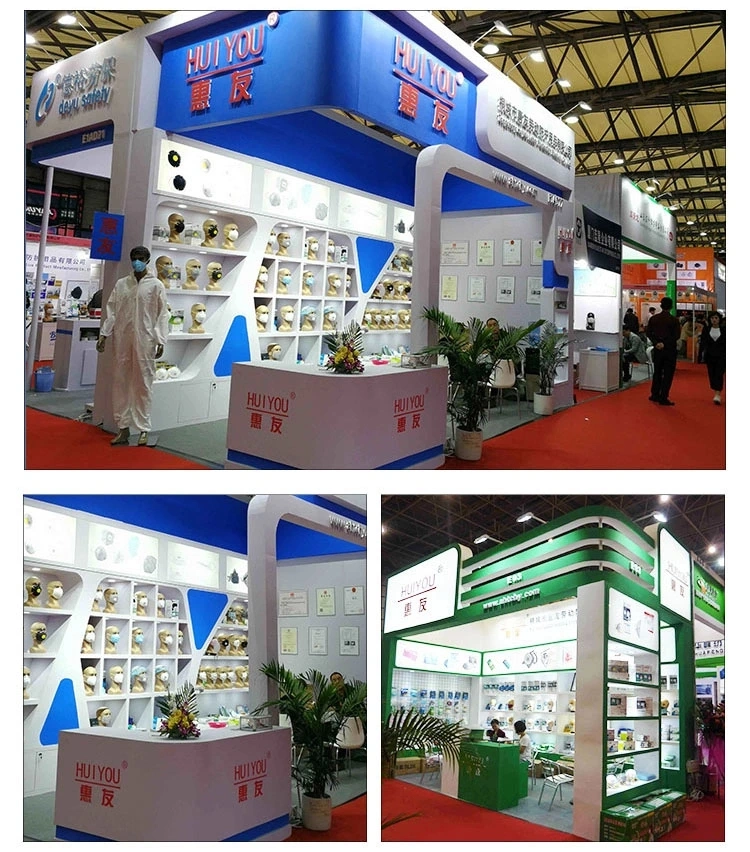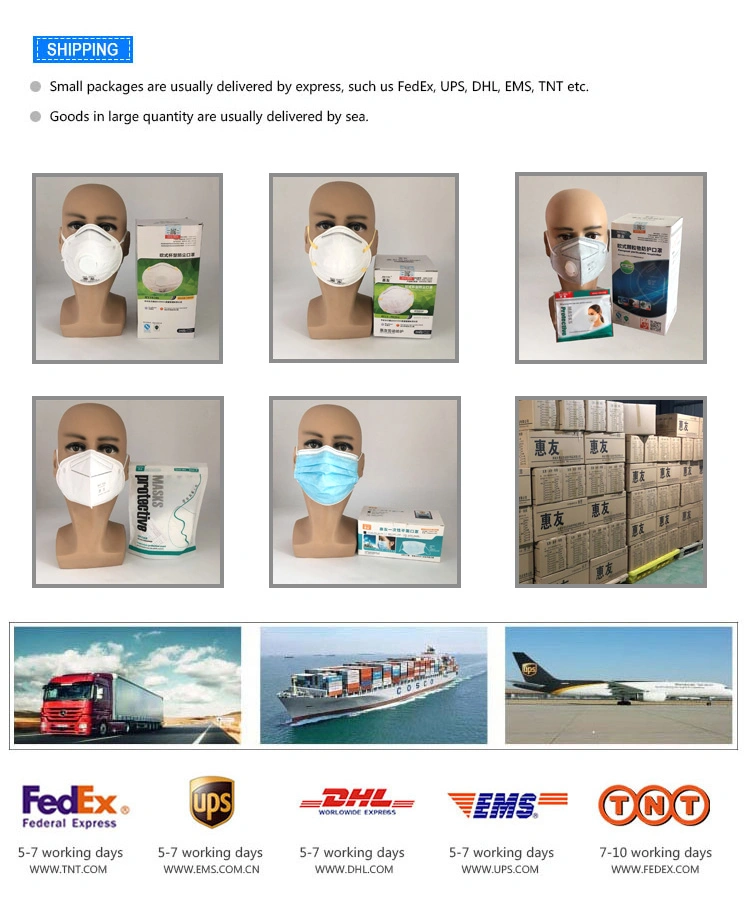 1Q: What is your usual sampling time and cost?
Answer: Sampling time: 3 days. Sample fee: free samples, you only need to pay for sample shipping.

2Q: How do you ensure quality?
Answer: Strict raw material inspection procedures, online inspection, finished product inspection, CQI inspection. All processes
are strictly controlled in accordance with the HACCP plan.

3Q: How many masks do you have?
Answer * Disposable non-woven mask
Folding protective mask
Butterfly-shaped protective mask
Cup-shaped protective mask
Fish-shaped protective mask
* Duckbill respiratory protective mask
Printed protective mask
* Dust-proof / gas-proof breathing mask
* Dustproof sponge mask
Cute face masks for children

4Q: What is your MOQ?
Answer: We have no MOQ and welcome any quantity. We provide our customers with comprehensive support.

5Q: Do you have your own brand and can you provide OEM services?
Answer: Yes. OEM also available