Spices Powder Filling Packing Machine 3 Side Sealing Machine Price
Product Description:
This product has been excellent engineers carefully study design, the use of microcomputer control of optical technology, high accuracy, fast, good quality, solve the traditional tea packaging tedious process. An automatic dosers several labor equivalent amount of tea production and tea shop is a good helper.
Applicaton :
Suitable for tea, food, food, seeds, fruit, grain shape chemicals and pharmaceuticals, micro and small components such as general non-sticky solid materials.
All works of bag making, filling, weighing and sealing , cutting can be done automatically by this machine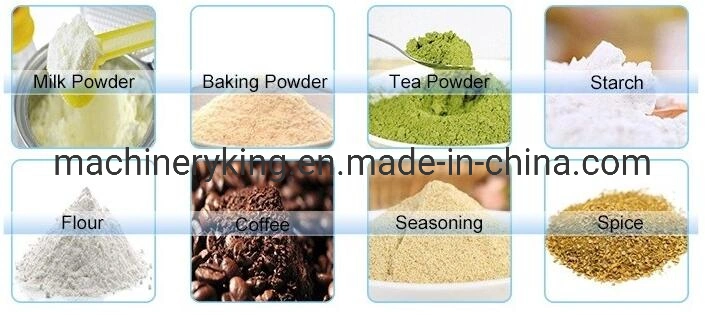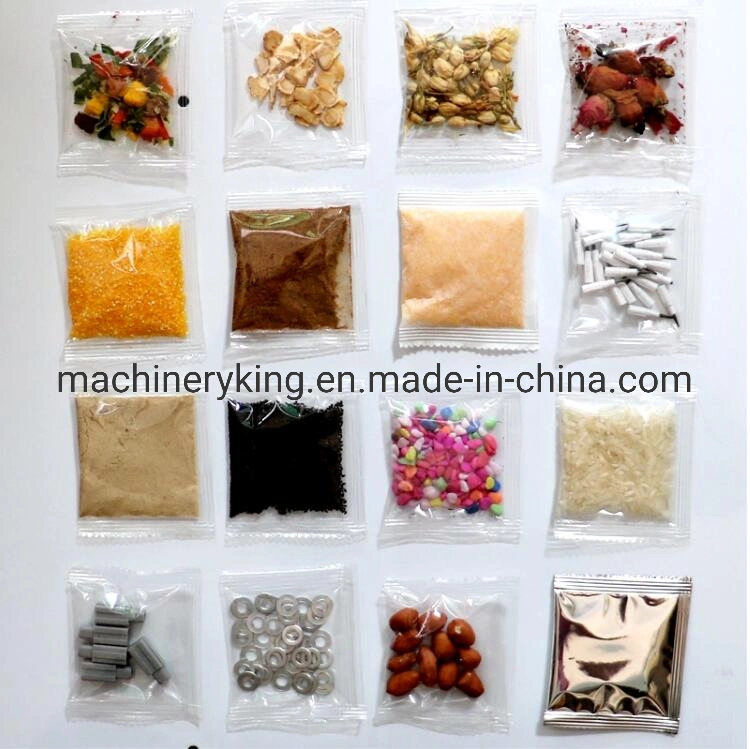 Structures:
1. The section where the material contact is stainless steel as the body of machine is optional for complete or partial stainless steel and all out equipments have passed the CE Standard.
2. Computer controller is the first patent of China; inverter and power switch are all imported with advanced technology.
3. Optional English or Chinese screen display, easy and simple operation.
4. Bag-making with precise technology enable the error less than o.5um.
5. High-sensitivity photoelectric color tracing and digital input of cutting position get more accuracy.
6. Embedded sealing , enhanced structure of heat sealing intelligent temperature controller and excellent heat balance make all kinds of packaging materials possible with good performance, low noise, clear cutting pattern and strong sealability.
7. Packaging speed and length of bags can be set to some extent without further adjustment and parts changing.
Packaging speed and length of bags can be set to some extent without further adjustment and parts changing.
8. Equipped with rolled cup device enables volume of packing changing anytime, loss reducing and improve productivity.
9. Alarming function for specific output; automatic display of packaging speed.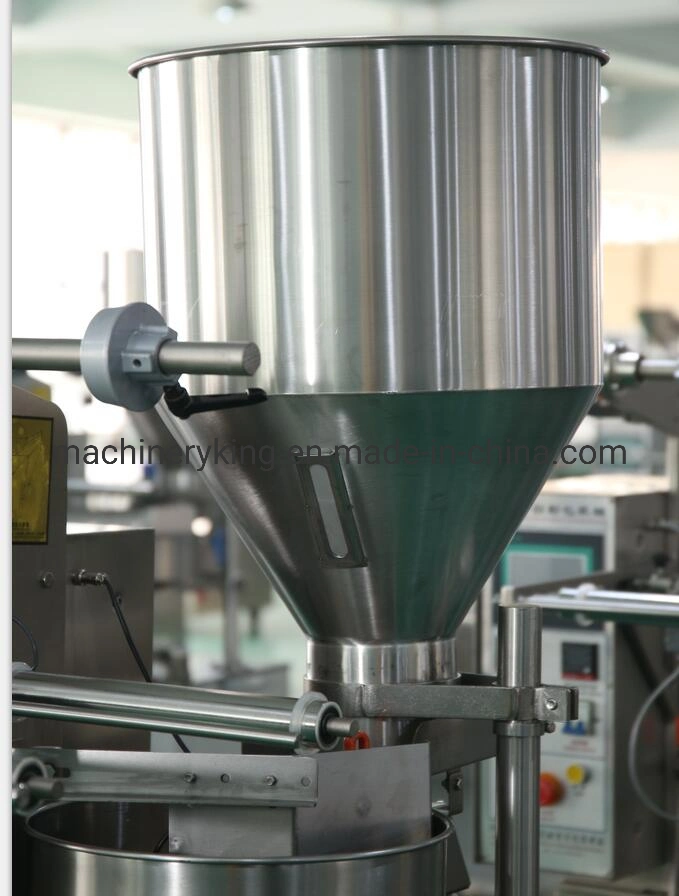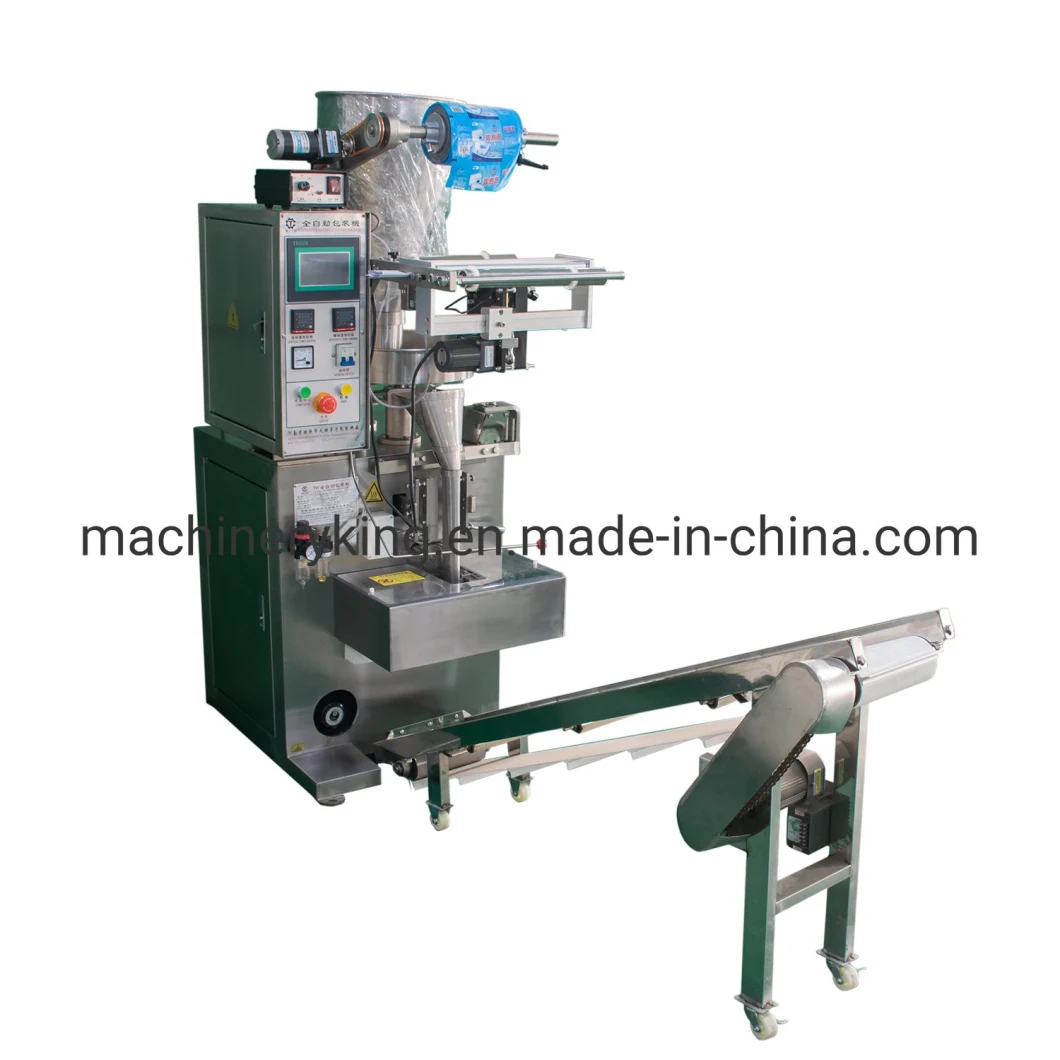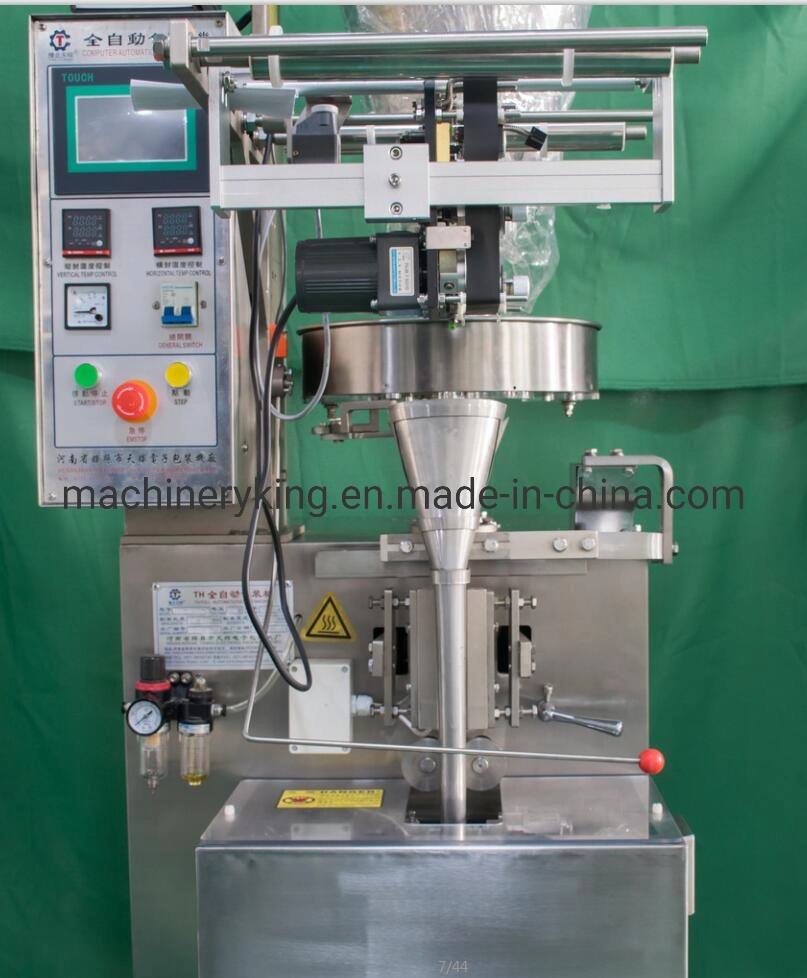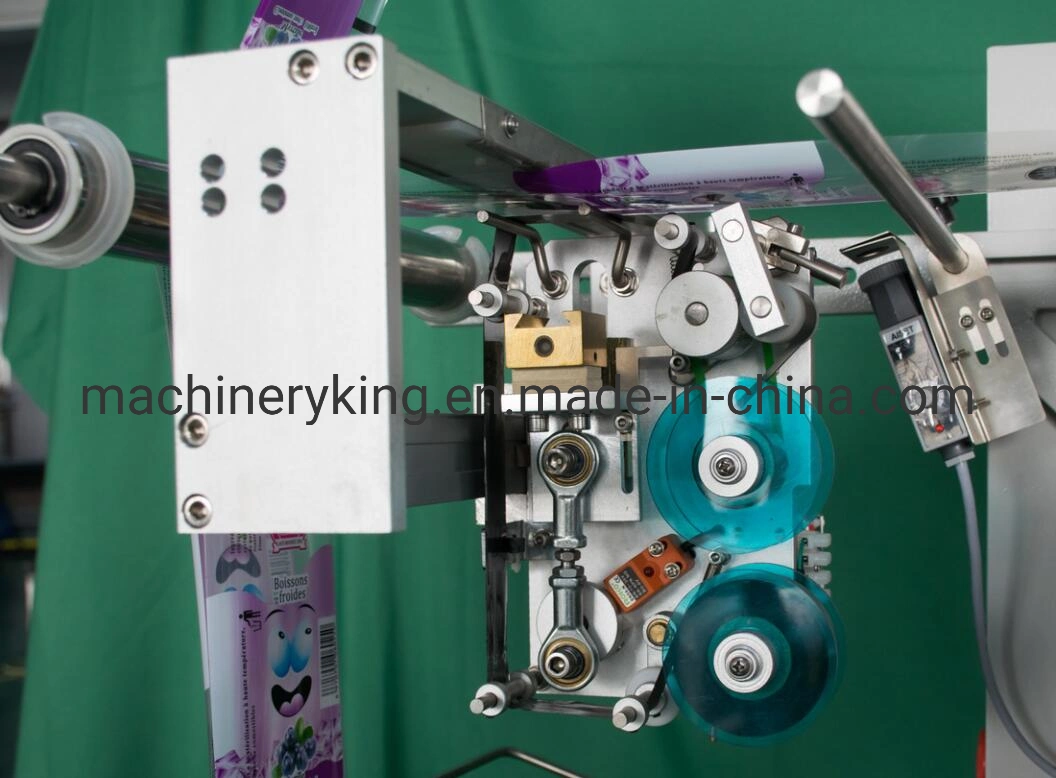 Advantage of this powder packaging machine:
1.Fully automatic back seal type packing machine, adopt the back seal type serrated bag.
2.Combination of advanced technology, to achieve a variety of powder, particles, liquid and other small independent packaging.
3.Packaging out of the finished product beautiful and generous. Independent packaging configuration, improve product aesthetic effect.
4.Packaging speed of about 10-25 bags per minute , depending on the different items to weighing, cutting the bag, sealing, cut the bag automatically.
5.Easy to use,nor restricted by the production site
6.Good antic crrosive properties,non-polluting materials
Technical information:
| | | |
| --- | --- | --- |
| Model | THB4-320 | THB4-420 |
| Max film width | 320mm | 420mm |
| Bag making Length | 30-150mm | 40-150mm |
| Bag making Width | 25-145mm | 50-200mm |
| Packing speed | 20-80bags/min | 20-80bags\min |
| Weight | 250kg | 300kg |
| Dimension | 750*1150*1950mm | 850*1250*1950mm |
| Power | 220V 50/60Hz 2Kw | 2.5KW/220V 50HZ |